MoneyGeek Features Expert Tips From David Miller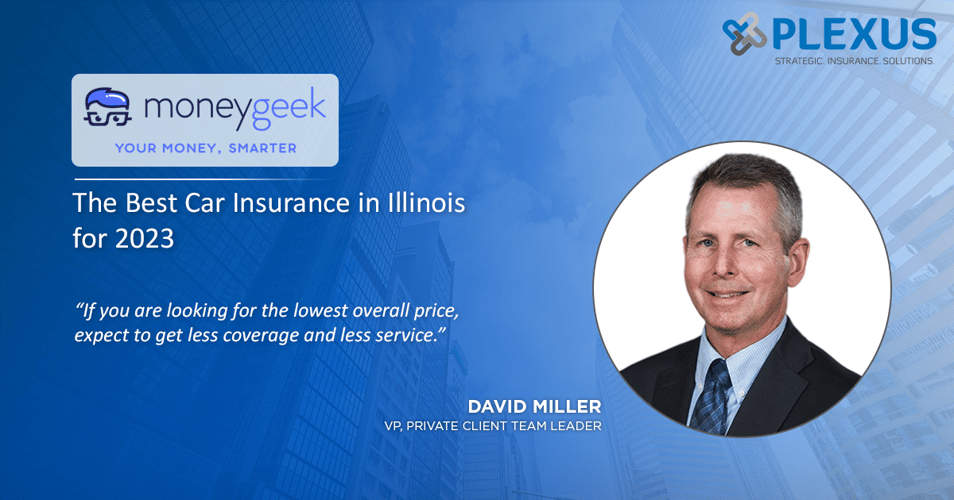 Our very own David Miller

,

VP

,

Private Client Team Leader

,

was featured in MoneyGeek's article, "

The Best Car Insurance in Illinois for 2023.

"
"One way to better understand the 'best' insurer for your needs is to contact several independent insurance agencies in your area. Instead of just asking for a quote, ask the agent (or their staffers), 'Which company or companies would you like to work with?' If the agent is getting good behind-the-scenes service from Company A, the odds are that Company A is also a good choice for the customer." - David Miller
Check out the full article here to read David's expert advice on comparing car insurance quotes and rates.
The Plexus Groupe is an independent insurance advisory firm. As a broker, we work with insurance companies to find the best coverage to meet your clients' needs. Is your vehicle covered in the event of of an incident or accident? Contact David Miller at 847.307.6141 to discuss your personal lines coverage.